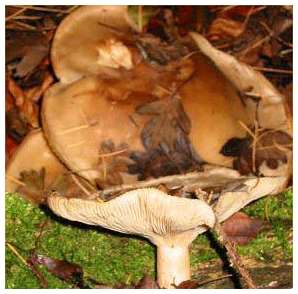 Reserve Management
The reserve is managed by local volunteers under the chairmanship of the Cumbria County Council County Ecologist and with the participation of the Holme Park Quarry Manager. However, the aim of a local nature reserve is that it is managed by the local community to foster public awareness of and interest in the local ecology. The members of the local voluntary team take full responsibility for the management of the reserve but could not do this without the positive support and encouragement of the County Ecologist and the Quarry Manager.

Activity in the reserve is guided by a detailed Management Plan. The current edition of the Plan covers the period 2007 to 2016 and may be found in our Downloads section under Documents. It contains a detailed description of the reserve, the flora and fauna, and the management objectives.
Education Pack
A much more enjoyable read is the Education Pack for use by schools undertaking visits to the reserve, which may be downloaded from the same location. The management team would certainly recommend it to anyone with an interest in the natural science of this beautiful area of England. Unintentionally, it also provides reassurance to adults of the high standards expected of children working at Key Stage 2.
Although the pack is primarily aimed at Key Stage 1 & 2, with activities for both these key stages, it will prove of use to a much wider age range. The text itself is aimed at Key Stage 2. However the information, activities and research areas will be also be relevant to secondary Key Stage 3 and for staff and helpers to use as background or for families or other groups as a wildlife information resource.
The Education Pack was prepared by Annie Masson for Cumbria County Council and the Holme Park Quarry Local Nature Reserve Management Group, September 2005.
Our Aim
It is our aim that in fifty years time Holme Park Quarry LNR will have an area of wooded limestone pavement and a mosaic of open stands of gorse, bracken and limestone grassland. Stands of gorse will have a ground flora of limestone grassland, whilst areas of bracken will have abundant violets but little grass.
At least 20 species of butterfly will regularly be present on the reserve, including High Brown Fritillary, Small Pearl-bordered Fritillary and Dingy Skipper.
A good range of bird species will breed in scrub and woodland on the reserve, including Bullfinch, Song Thrush, Spotted Flycatcher, Green Woodpecker and Woodcock.
The boundary of the reserve will have been extended to include the triangle of land to the South East corner of the current reserve boundary.
The reserve will be regularly visited by school parties, whilst an active group of volunteers will carry out reserve management and record the wildlife present.